Swimming earplugs are very useful for anyone from professional swimmers to people who swim for leisure. Swimming for a long time without taking safety measures for your ears can cause an infection known as swimmer's ear or Otitis Externa.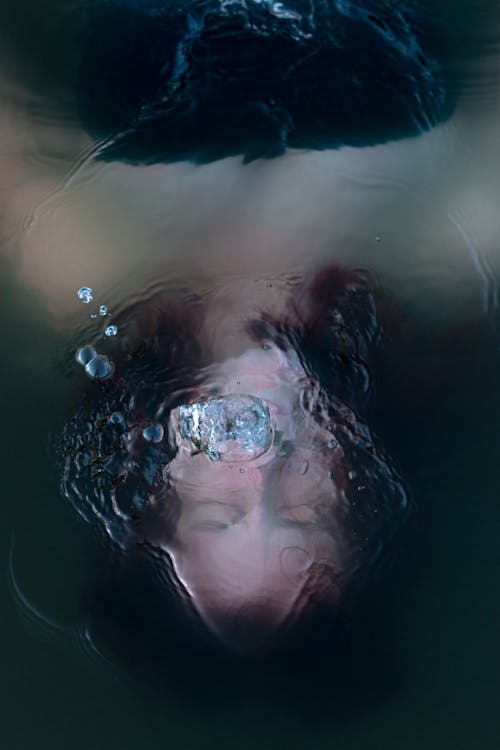 Nothing could be more relaxing than swimming and it is also very good for your overall health. But everything has its side effects. Swimming without taking proper precautions can be a threat to your health. Like swimming for a long time without using earplugs can damage your ears which can also result in hearing loss. Your ears can also get blocked due to the bony growth in your ears.
Having a good pair of swimming earplugs can protect your ears and from water-induced ear infractions and custom fit to completely cover your ear canal. Swimming earplugs are available in a variety of colors and designs to stay in. Swimming earplugs will protect your ears in the water so that you can swim freely.
Characteristics of swimming earplugs
Swimming earplugs are made to give your ears good protection underwater as we know everyone has a different ear structure and shape so many different types of earplugs are available in the market. Some earplugs are made of medical-grade silicone material to give your ears maximum protection and they are custom molded to fit best according to your ears. Silicon is a very strong and durable material that makes the earplugs float in water.
Some earplugs are also made of a thermoplastic material that is soft plastic and feels very comfortable. If you get irritated with the hard and rigid earplugs you can prefer these soft and reliable earplugs.
Earplugs are available in many different beautiful and bright colors that make it easy to find them if dropped. They are reusable, disposable, durable, don't shrink or harden in water or come in a protective pouch which makes it easy to carry them with you. Some earplugs are available with a convenient handle or clear connecting cord.
Types of Earplugs
Most athletes and professional swimmers use earplugs but this is not necessary people who are prone to infections in the ear can also use earplugs. You can use them in pools, in the open water swimming or other water sports such as sailing and surfing. But the main purpose of earplugs is to keep water away from the ear canal and to give excellent protection to your ear underwater. Here explained the types of earplugs to help you find the best earplugs for you.
Custom plastic earplugs
Custom plastic earplugs can work wonders in keeping water away from your ear canal. They are also known as 'Personalized Hearing Protection'. You will need to send some of your ear impressions to the providers and you'll get a pair of customized earplugs that fits your ears best. For those who suffer from tubes or perforated eardrums, custom plastic earplugs would be great. They are easy to use, twist your earplugs and they will enter deep into your ear canal to ensure that no water gets down in your ears.

Foam Earplugs
Foam earplugs are relatively cheaper than any other earplugs. They are soft and compatible with every ear type. They are easy to use. You just need to roll them and push them into your ears and hold for seconds so that they expand and fill the ear canal and you are ready to dive into the water. You will feel your sound muffled when earplugs fit in your ears and if your sound is not muffled take those earplugs out and try again unless you get the best fit. Make sure you clean your hands before putting foam earplugs into your ears to keep dirt and germs away. Foam earplugs are reliable when you are swimming for leisure purposes but not for professional swimming.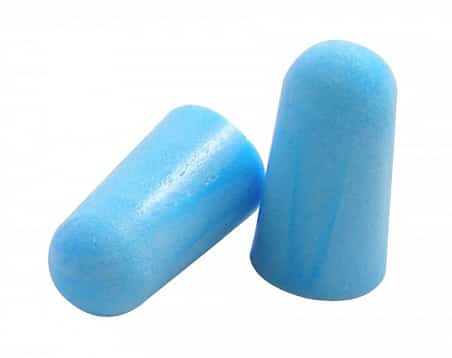 Silicone Ear Plugs
Silicone earplugs are perfect for swimmers as they are made of medical-grade soft silicone materials and are made to last long. Silicone earplugs are durable. Use them again and again then wash and put them into the case that comes along. They are mostly pre-molded and have layers using air pockets between them that give your ear the best protection underwater. But be careful while using them, don't push them deep into your ear canal as it may damage your ear. They fit your ears nicely so they can stay in your ears for more time and you can get extra mileage with them.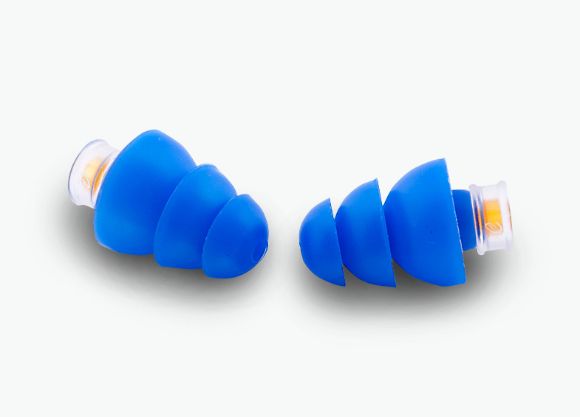 Putty Ear Plugs
Putty earplugs are getting popular among swimmers these days as they are made of soft moldable silicone material and you can mold them according to the shape of your ear to ensure a tighter seal. You will get a custom fit every time you use them. They provide a level of comfort and stay longer in your ears.
In case you have ear allergies or sensitive to certain materials these earplugs are for you, made of non-toxic material to provide your ears the best protection underwater. Nowadays doctors also recommend these putty earplugs to people who are sensitive to other earplugs material such as foam. You'll need a new set after a few weeks as they are harder to clean. To make them not to get out of your ear during swimming you can also wrap your ears with your swimming cap.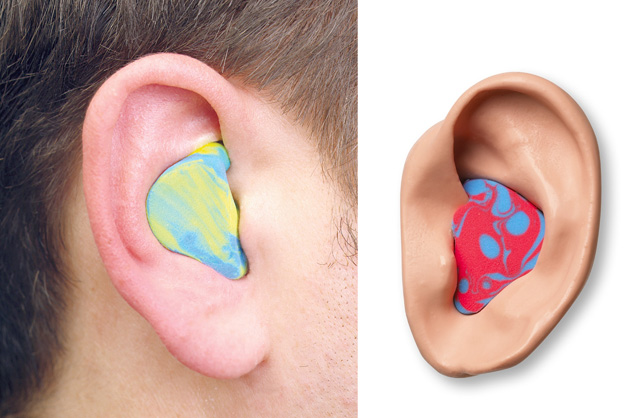 Swimming Earplugs for Infants
As babies and kids have sensitive ears and if not covered properly during swimming water can easily get trapped in your infant's ear and can damage the ear canal. So to avoid such complications make sure to give your infants a personalized pair of swimming earplugs to protect their ears and to enhance the fun at the pool or the beach. Doctors also recommend that earplugs must be worn when you are swimming in rivers, lakes, and oceans as earplugs can also prevent bacteria from entering your children's ears while swimming in untreated water.


A large variety of earplugs is available for children in the market. Below mentioned some of the best earplugs for your toddlers to protect their sensitive ears. You can also buy them online or from any nearest market.
Soft silicone earplugs for kids
Soft silicone earplugs are specially designed for kids under 6 years. They are soft so that it does not irritate your children. They are available in different bright colors. These earplugs are made of soft silicone material, pre-molded according to the size of children's ears.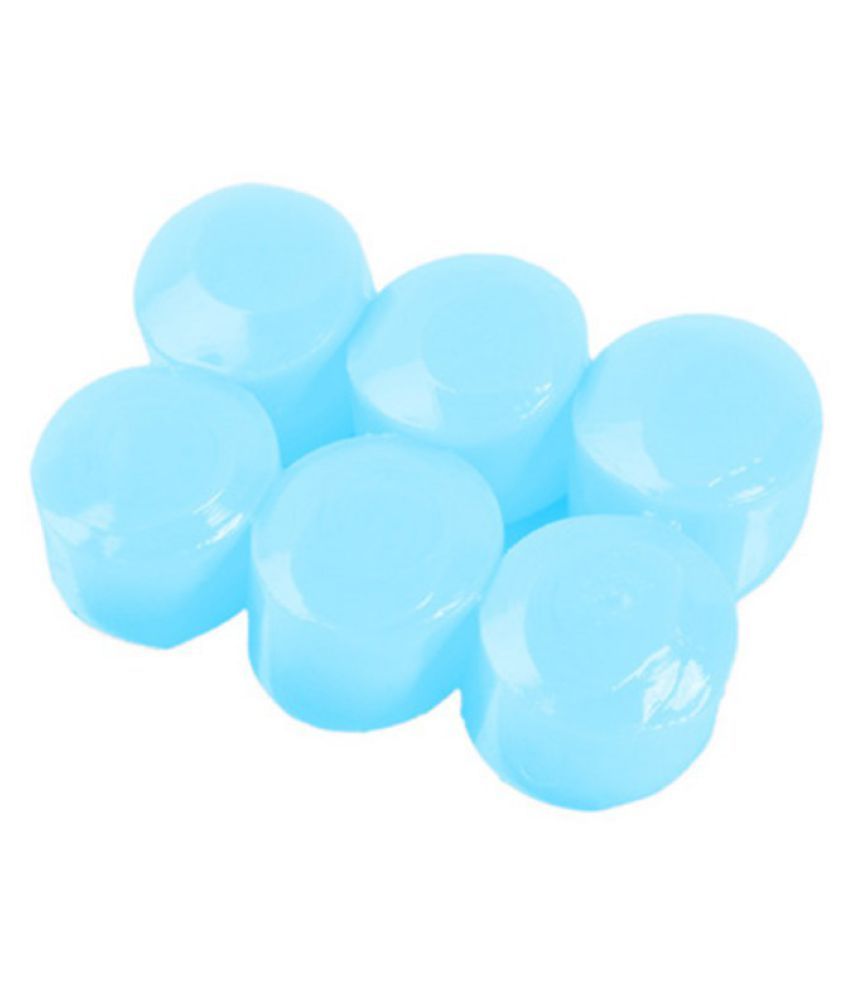 Neoprene ear band
Neoprene ear bands are designed to work with earplugs; they give your ears maximum protection underwater and prevent water from entering your ears. Neoprene is a durable material that covers your kid's ear nicely, it is low maintenance material and built to last long. Your child will feel comfortable wearing these bands.

Alpine Earplugs
Alpine earplugs are very comfortable to wear as they are made of Alpine Thermo shape material. It fits nicely in your children's ear to give it maximum protection in water and also in noisy surroundings to keep your toddler's hearing safe. They are versatile, specially designed for young kids, and available in different shapes and sizes to best fit your kid's ear and to ensure that your kid's hearing is protected.

Frequently Asked Questions (FAQ)
Which earplugs are best for swimming?
There are so many types of earplugs available in the market. What you need to do is to search well before choosing an earplug so that you could make an educated decision. It would be great if you consult your doctor first before taking any earplugs. Above mentioned some best earplugs you can go for the custom earplugs for which you will need to send the manufacturer some impressions of your ears to get your perfect fit earplugs otherwise you can go for putty earplugs. You can mold them according to your ears and they fit nicely to protect your ears from water.
Should you wear earplugs while swimming?
Yes, you should wear earplugs as swimming for a long time without earplugs can damage your ears as water enters your ear canal and can cause hearing loss and also other water-induced infractions. Wearing earplugs is very necessary while swimming or diving in lakes, rivers, and oceans as their water is non treated so bacteria can also get into your ear canal and can cause infractions. Swimming earplugs can also protect you from the disease called Otitis Externa and will protect your hearing.
Do swimming earplugs block sound?
Some earplugs block the sound but for swimming purposes, you should consider earplugs that do not block the sound completely as you may need to listen to your coach's instructions while swimming. Above mentioned swimming earplugs such as foam earplugs, silicon, and putty earplugs do not block the sound completely, and also your child with toddlers earplugs or ear band can listen to your instructions while swimming. Try to buy the earplugs with an NRR (Noise Reduction Rating) as they are tested and approved by the government to give your ears maximum protection and also let some noise through.
Conclusion
Swimming earplugs protect your ears from hearing loss. You should use earplugs while swimming for longer laps as it protects your ears from various infractions and bacteria. Many different types of earplugs are available in the market and you can also customize them according to your needs.
Try to go for the earplugs that best fit your ears and prevent water from getting trapped in your ear canal. Earplugs are also necessary for your infant's ears. Choose a comfortable pair of earplugs for your infant.