Arbiter Sports: Leading athletic event software, streamlining schedules, referees, payments, and more for effective management.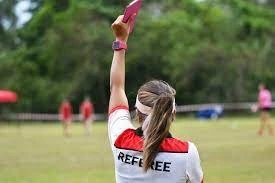 How Does Arbiter Function And What Is It? 
The best software for hiring contest officials is called ArbiterSports. For officiating assigners, schools, and officials to automate the contracting of opponents and officials, ArbiterSports has several software tools.
The software used by officiating assignors to hire officials for competitions is called ArbiterOne. Officials are invited to join the assigning group by the assigners. The official can be assigned to contests after accepting this electronic invitation. Officials must accept group invitations from assigners in order to obtain officiating assignments.
Purpose Of Arbiter Sports
ArbiterSports' goal is to provide sports organizations with a complete event administration platform that simplifies game planning, official assignment, stat keeping, and payment processing. The company wants to simplify it for athletic directors, coaches, referees, and players to concentrate on the games themselves, which matters most.
ArbiterSports' main goal is to make scheduling events easier for sports organizations. Athletic directors may plan games, assign officials, and keep track of team and individual statistics thanks to the software's centralized platform for organizing game schedules. However, time is saved, and the possibility of mistakes or misunderstandings is decreased.
Another Crucial Goal Of ArbiterSports.
Another important purpose of ArbiterSports is to improve communication and teamwork among sports directors, coaches, officials, and athletes. The program offers a centralized forum for communication, making it simple for everyone taking part in the games to share information, monitor progress, and keep informed of crucial aspects.
ArbiterSports also helps sporting organizations by streamlining the payment procedure. The software makes it simple for sports directors to track spending, create financial reports, and pay officials and other staff. Thus, This makes it possible for the company to manage its finances and ensure that everyone is paid fairly and on time.
Background Of Arbiter Sports
ArbiterSports is a sports technology company based in Sandy, Utah. It was founded in 1984 as Sports Data, a small company that provided scheduling software for high school and collegiate sports. In 2001, the company was renamed ArbiterSports, and its focus shifted to developing online tools for managing game schedules, officials, and payments.
More than 1.3 million sports officials, coaches, and athletic directors in the US are served by ArbiterSports, a top provider of sports event management software. High schools, colleges, youth leagues, and recreational organizations use the company's software to schedule games, assign officials, track team and player stats, and manage payments.
ArbiterSports has also expanded its offerings to include mobile apps for officials, coaches, and parents, allowing them to access schedules, communicate with one another, and track game results from their smartphones and tablets.
Blackboard Inc., the world leader in educational technology, purchased ArbiterSports in 2016. ArbiterSports broadened its reach into the K–12 education market thanks to the acquisition, where Blackboard is well-established.
ArbiterSports is still innovating and enhancing its software today. It provides new tools and features to assist sports organizations in streamlining their operations and enhancing the overall experience for players, coaches, officials, and spectators.
Purchase By The NCAA
The NCAA purchased Arbiter in September 2008. The NCAA said that the acquisition—along with their purchase of Officials LLC in the same month—was made to raise the caliber and reliability of officiating at all levels of competition. 
Summary
ArbiterSports is a sports technology company that provides:
Event management software for scheduling games.

Assigning officials.

Tracking stats.

Managing payments for sports organizations.
Arbitersports Event Management
Leading event management software for sports organizations is offered by ArbiterSports. However, athletic directors and coaches may concentrate on the athletes and the games since the program is made to make managing games, officials, and payments simple.
With the help of ArbiterSports event management software, organizations can easily create and manage game schedules, assign officials, and track team and individual data. Also, the program makes it simple for officials to interact with coaches and athletic directors, ensuring everyone agrees regarding game times, interpretations of the rules, and other crucial details.
| | |
| --- | --- |
| Feature | Definition |
| Scheduling | Allows for the creation and management of game schedules by athletic directors |
| Assigning officials | Provides a platform for scheduling officials' schedules and allocating them to games. |
| Communication | Give a centralized platform for communication between athletic directors, coaches, officials, and players |
| Payment management | Allows athletic directors to easily pay officials and other staff, as well as track expenses and generate financial reports |
| Game management | Provides tools for tracking team and player statistics, managing rosters, and generating reports |
| Mobile app | Offers a mobile app that allows users to access ArbiterSports on-the-go |
Main Advantages Of Using ArbiterSports event 
The ease of the payment procedure is one of the main advantages of using ArbiterSports event management software. Organizations may quickly track spending, create financial reports, and pay employees and other officials thanks to the program. However, this allows the company to manage its finances and ensure everyone is paid fairly and on time.
Also, ArbiterSports' event management system is made to be very customizable. Organizations may configure the program to meet their requirements and preferences, and features can be added or removed easily. The program's adaptability allows it to be adjusted to the specific needs of various sports organizations.
Comparing ArbiterSports To Other Available Sports Scheduling Programmes
ArbiterSports is a popular sports scheduling and officiating program that offers officials and organizations a variety of tools and features. Although other sports scheduling software options are available, it's crucial to consider each one's advantages and disadvantages before deciding.
Referee.com
Referee.com, which provides comparable features like automatic scheduling, payment processing, and communication facilities, is one of ArbiterSports' key rivals. They have received accolades for its user-friendly mobile app and user-friendly design, which lets officials manage their availability and schedule on the go. However, a few users have complained about customer service problems and the payment processing system.
ZebraWeb
ZebraWeb, created exclusively for handling officials for football games, is another well-liked choice. Real-time communication, game reports, and an easy UI are just a few of ZebraWeb's features. It may only be suited for organizations that require scheduling for one sport.
GameOfficials.net
GameOfficials.net, another rival, provides officials in many sports with scheduling and management tools. Users praise GameOfficials.net for its user-friendly UI and its ability to handle challenging scheduling requirements with adaptability. A few users have, however, voiced concerns over the durability and customer support of the system.
Arbiter Sports Users Can Access Training And Support Materials Here
ArbiterSports offers a variety of training and support resources to ensure that users fully utilize all of the software's features and functionalities. Whether you're a seasoned administrator or a first-time user, these tools can help you get the most out of ArbiterSports.
ArbiterOne Training: ArbiterSports provides ArbiterOne training that gives users a thorough understanding of the features and capabilities of the program. Thus, this training has numerous formats, including online webinars, in-person instruction, and self-paced training modules.
User Manuals and Guides: However, ArbiterSports provides a variety of user manuals and guides for its software, which users can download from the company's website. The management of payments and contracts, formal assignments, and scheduling are some of the issues covered in these manuals.
Customer Support: ArbiterSports provides its users with customer support services via phone, email, and online chat. Users can contact customer care for assistance with technical problems, software upgrades, and other queries or concerns.
ArbiterSports also offers community forums where users can interact and exchange advice, concepts, and best practices. These message boards are a fantastic resource for learning from other ArbiterSports users and finding answers to specific issues or inquiries.
Online tutorials: ArbiterSports' website features several online tutorials and how-to videos in addition to ArbiterOne training. These videos cover various topics, from fundamental scheduling and assigning to more complex capabilities like reporting and analytics.
ArbiterSports Software Pricing And Subscription Options
Depending on the user's needs and budget, ArbiterSports offers a variety of pricing and subscription options for their software. We base ArbiterSports' pricing structure on the organization's size, complexity, and desired features and capabilities.
ArbiterOne Subscription: The ArbiterOne subscription is the company's primary software offering, and it offers functions like scheduling, assigning officials, collecting payments and contracts, reporting, and analytics. Pricing for this membership varies according to the organization's size and complexity, and savings are possible for multi-year commitments.
ArbiterSports also provides a separate subscription for its ArbiterPay function, a platform for managing payments for officials and assigners, and the ArbiterOne membership. The subscription cost is determined by the number of payments made using the system.
Additional Features and Modules: In addition to the ArbiterOne subscription, ArbiterSports provides several optional extra features and modules, including mobile apps, eligibility tracking, and game change notifications. These extras have separate costs and can be purchased as needed.
Custom pricing and packages are available from ArbiterSports for more prominent organizations or those with more specialized needs. We tailor these pricing options to meet the organization's specific requirements.
 These packages may also contain software customization for specific workflows or procedures and supplementary training and support materials.
ArbiterSports generally offers a range of pricing and subscription options tailored to meet each organization's specific needs and budgetary constraints. ArbiterSports proves beneficial for organizations seeking sports scheduling and officiating, offering flexible pricing and diverse features.
Frequently Asked Questions
However, the following are some frequently asked questions about the topic "ArbiterSports":
1. How Does Arbiter Sports Pay Its Users?
Before getting paid for your games, activate your Pay account with ArbiterSports.
2. How long does it take an Arbitrer to receive payment?
The bank may need two to three days to process and release an electronic fund transfer. Thus, it may take up to ten business days to receive your check if you mail it to transfer your money. To see your transaction's status: access your ArbiterPay account.
 3. How does Arbiter Sports add a bank account?
Activate your official ArbiterSports.com account. Then, activate the Payments tab.
Select the plus sign "+" next to "Accounts" on the far left side.
4. What Is Arbiter Sports, And How Does It Help Sports Groups With Their Problems?
An event management system created specifically for sports organizations is called ArbiterSports. Offering a centralized platform for athletic directors, coaches, officials, and players to cooperate and communicate aids in solving the problems of managing game schedules, assigning officials, recording statistics, and managing payments.
 5. What Aspects Of The Scheduling Procedure For Sports Organisations Does ArbiterSports Streamline?
By giving sports groups a unified platform for organizing and monitoring game schedules, ArbiterSports makes scheduling easier. Because sports directors can swiftly organize games, assign referees, and keep track of team and player statistics, the likelihood of mistakes or misunderstandings is reduced.
 6. How can ArbiterSports facilitate better dialogue and teamwork between athletic directors, coaches, referees, and athletes?
By offering a centralized platform for communication, ArbiterSports enhances coordination and communication between athletic directors, coaches, officials, and athletes. Everyone participating in the games may communicate information, monitor progress, and keep up with crucial information.
7. What advantages does ArbiterSports provide in terms of handling payments?
By making it simple for athletic directors to pay officials and other staff members, track expenses, and provide financial reports, ArbiterSports offers advantages for payment administration. ArbiterSports enables the company to manage finances, ensuring fair and timely payments for everyone involved.
8. How Does ArbiterSports Assist Businesses In Maintaining Their Adherence To Laws And Regulations?
ArbiterSports aids organizations in remaining compliant with laws and regulations by providing tools for tracking game and official performance as well as analytics tools for compliance reporting. Thus, this ensures the company is carrying out its duties and averting any possible legal problems.
9. What More Features Does Arbiter Sports Provide, And What Are The Advantages For Sports Organisations?
Mobile apps, game management tools, connectivity with other sports management software, and other features are available through ArbiterSports. Sports organizations profit from these qualities because they offer more flexibility, better data management, and better insights into the game and official performance.
 10. What Is The Price Of Arbiter?
For high schools that are OHSAA members, ArbiterGame is free. ArbiterGame is available for middle schools to purchase for a discounted annual rate of $110 if they want or need an account. All OHSAA-member high schools have activated and are ready to use their ArbiterGame accounts. You can either wait for the OHSAA/Arbitrator Training or log in right now.
Conclusion

To sum up, ArbiterSports provides sports organizations with an all-inclusive event management platform that makes scheduling easier, boosts communication, automates payment management, and aids in ensuring rules and regulations compliance. Its features give players on the pitch or court more flexibility, better data management, and better insights.